K-pop slang dictionary – kpop for beginners
K-pop slang dictionary – kpop for beginners
The most important thing about k-pop for newcomers. Slang, key words and phrases that every k-poper need to know. Leggo~
Basic:
1. K-pop (k-pop) – (an abbreviation of the words of Korean pop music; 케이팝) – a genre of popular music that originates in South Korea and necessarily includes Korean in its lyrics. This genre includes elements of Western electro-pop, hip-hop, dance music and modern rhythm and blues. Also a distinctive feature of k-pop is the presence of musical groups with a large number of participants (from 2 to 12) and divided by gender.
2. K-poper is a fan of k-pop music.
3. Idol 아이돌 is a member of a k-pop music group or solo k-pop artist.
Basic expressions, words:
4. Aish, 아이씨 – damn it, damn.
5. Debak, 대박 – wow, awesome, cool.
6. Fightin, 화이팅 – good luck
7. Shisus – oh my goodness … ( from name of Super Junior member – Shiwon)
8. Egyo, 애교 – act in a very cute style, or make a cute face or change your voice to a more cute one.
9. Omo, 어머 – wow, oh, wow. (surprising)
10. Hol', 헐 – wow, wow (surprise, but a little in a bad sense).
11. Gomawo, Gomawoyo, 고마워, 고마워요 – thanks, thank you
12. Anyeong, anyonghaseyo, 안녕, 안녕하세요 – hello, hello.
–
K-pop concepts about group members:
13. Bias is the most favorite member of the group of anyone.
14. Maknae is the youngest member of the group.
15. Vizhual – the most beautiful member of the group.
16. Baby-face – an idol with a childlikeface, for example, a participant whose face resembles a child's.
17. Lida, leader – the main leader of the group (usually the oldest member).
18. Mom, Mommy – the one who cares about everyone in the group.
19. Dance machine – the main dancer in the group.
20. Trainee – the future idol, the one who is preparing to become an idol, solo artist or member of the group.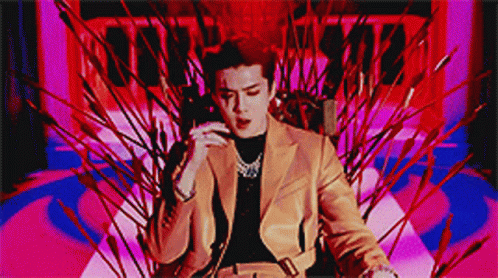 –
K-pop concepts about fans, and those who listen to k-pop:
21. Sasaeng, sasaeng fans are very concerned fans who everywhere pursue their bias or an entire k-pop group. Sasaeng is a crazy fans.
22. FanService is an idols action to please fans.
23. Shipper, shipper – comes from the English word "relationship". And it means inventing or suggesting relationships between group members, often connecting them into a romantic relationship or just friendship.
24. Goods are attributes with the emblem of the group. For example: socks, accessories (bracelets, rings, headphones), clothes, linings; albums, photo books, autographed photo cards.
25. Netizen, netizen – A network user who responds to certain news, writes comments, affects ratings.
26. Ocean is a lighting effect created by fans at a group's concerts using light sticks (glow sticks) of the official color of the fan club.
27. Fanfic – an essay, a story about idols, written by a fan, where the main characters are idols, biases. It can be written on different topics, for example, about school (as if idols were going there) or even about fiction.
28. Rookie – recently become idol trainees. Recently debuted stars.
K-pop musical concepts:
29. Label – companies that are behind k-pop groups.
30. Comeback – Return with a song or a new album, when the group or artist is not in the spotlight for many years, months or just a couple of weeks.
31. Debut – the first performance of the group, the official release of the group. The official announcement of a k-pop band or singer / singer.
32. A teaser is a short commercial that is released before the release of a new song.
33. Halyu – The Korean wave, the growing popularity of Korean culture and k-pop, which began in the 1990s.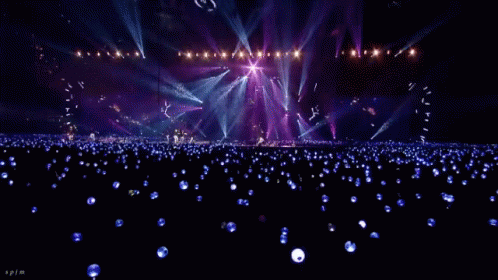 34. All-kill is when a song takes first place in all of Korea's major music charts in real time, such as Melon or Naver Music.
35. A mini-album is the same album with songs, a collection of songs, but only in a mini format. containing fewer songs than usual.
36. Desang 대상 – The highest, biggest K-pop artist award for selling the most digital and physical albums awarded at two year-end award ceremonies: Golden Disk Awards and Seoul Music Awards.
37. The Big Three – The three largest entertainment companies in South Korea: SM Entertainment, JYP Entertainment and YG Entertainment. The activities and income of these companies are considered the largest and most successful in the k-pop industry. However, due to the scandal that damaged YG's reputation and the growth of Big Hit Entertainment thanks to BTS, Big 3's dominance is being questioned.
Korean Honorific Titles:
38. Nuna 누나 – used to call: A female friend or a female sibling who's older than you (as a male)
39. Oppa 오빠 – used to call: A male friend or a male sibling who's older than you (as a female)
40. Onni 언니 – used to call: A female friend or a female sibling who's older than you (as a female)
41. Hyun 형 – used to call: A male friend or a male sibling who's older than you (as a male)
42. Sonbe 선배 – used to call a senior, male or female who's older than you at the work environment.
42. Hube 후베 – way to call someone whose younger than you in a working environment. regardless of gender.
Additionally:
43. Chan! 짱! – well done, the best!
44. Andwe 안돼 – not allowed.
45. Yeppo 예뻐 – beautiful.
46. Moshiso 멋있어 – cool.
47. A multi fandom is when a person is not a fan of one group, but a fan of several groups.
48. TT ㅜ – ㅜ is an icon representing tears.
49. Simkung 심쿵 – This word is often used to describe feelings when something or something makes the heart thump faster.
The most popular k-pop boys-bands 2020: BTS, EXO, NCT, Stray Kids, ATEEZ, Monsta X, Wanna One, ASTRO, Winner
The most popular k-pop girls-bands 2020: Blackpink, TWICE, Gfriend, G(I)-DLE, Mamamoo, Chungha (solo), Red Velvet, Everglow, IZ*ONE
___________________________________________________
K-pop slang dictionary – kpop for beginners
If you still have a questions feel free to ask in comments^^
also k-pop meaning by wiki
Quick site navigation, you may also like to read:
–
– Korean love quotes – instagram captions
– Korean songs quotes with translation
– Clothing brands in Korea